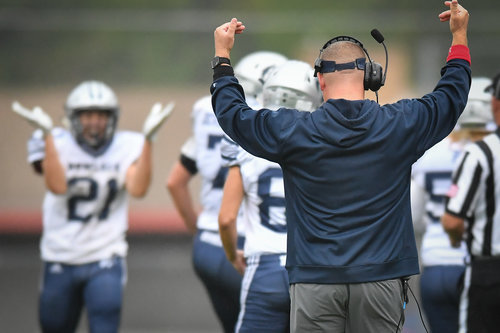 Huskies Head to MHSAA Playoffs!
Frank Yell/Keith Green/Kelly Phillion
Tuesday, October 29, 2019
Hemlock Public School District's varsity football team is moving on to the MHSAA playoffs.
Athletic Director Yell stated, "Coach Clark and his staff have simply done a phenomenal job preparing our kids for each game."
The Huskies hold a 7-win victory with 2 loss record this season. District Semi-Playoffs will take place against Morley Stanwood on Friday, November 1 at 7:00 pm.
Principal Green shared, "Coach Clark's dedication and commitment to our program is to be commended. Congratulations to him and his staff for making playoffs. And, a special thank you to the hardworking athletes and our Huskie fans!"