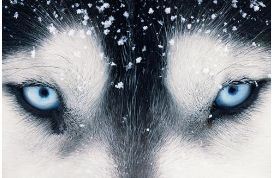 One Done, Three to Go
Kelly Phillion
Tuesday, November 06, 2018
Hemlock Public School District is fortunate to have great families and fantastic community support. The district is continually focused on student safety, achievement, and overall positive school experience.
Currently, the district has a number of initiatives, whether directly or through partnering organizations, focused on making improvements to the facilities. These initiatives range from lighting at the soccer field to creating an area dedicated to S.T.E.M., and more. Last year, the district had four significant fundraising incentives, and through hard work and dedication initiated by the Playground Patrol, the playground was complete this past fall. We now only have three projects to go!
Board of Education President Dr. Katherine Ellison, "There are currently three improvement efforts being led to make improvements within the district. Each of these efforts is important to improving our district for both current and future students, as well as the community."
Light the Field is a project started by our soccer coaches to obtain lighting at the soccer field located behind the transportation/maintenance garage on Hemlock Road. The total cost of the project is expected to be $171,200. The fundraising efforts started in August of 2015.
Phase I –Installation of the Electrical Transformer $16,200 is complete.
Phase II- the actual Lighting $135,000
Phase III- Concrete walkway installation and Handicap access improvement $20,000
The Fundraising efforts thus far have produced $74,974. If you would like to know more about this project, please contact Joe Wardlow or HS Principal Keith Green.
Fitness Center is a project at our high school to update our old weight room into a modern, clean facility that would be welcoming to both male and female athletes. The total cost of this project is yet to be determined, but to reach the completed vision could cost more than $1,000,000. The fundraising efforts to develop a scope of work are just beginning. If you would like to know more about this project, please contact Adam Clark or HS Principal Keith Green.
STEM Center with an ever growing and competitive K-12 robotics program, it is important to have a dedicated space for our teams, and perhaps even other area schools to work and collaborate and learn together. The total cost of this project is estimated at around $300,000. These efforts are being organized by our robotics lead mentor, Tom Lockwood, and so far have produced $10,000 in expected funding. If you would like to know more about this project, please contact Tom Lockwood or Superintendent Don Killingbeck.
We are always looking to add partners to our improvement efforts, if you have ideas, a donation, in-kind materials/labor, or want to discuss efforts, please let us know.
For more information about this or other positive happenings, contact Hemlock Public School District at (989) 642-5282 or visit us on the web at www.hemlockps.com.
Elementary: (989) 642-5221 (Principal Gensch)
K.C. Ling: (989) 642-5235 (Principal Gensch)
Middle School: (989) 642-5253 (Principal Keyser)
High School: (989) 642-5287 (Principal Green, Adam Clark, and Tom Lockwood)