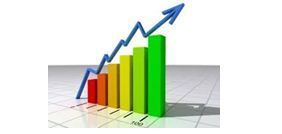 Hemlock Better than Expected
Don Killingbeck/Kelly Phillion
Tuesday, October 09, 2018
Hemlock Public School District Board of Education annually works with a third party auditing firm as required by law to review the district's financial statements. At our October meeting, Corinna Scharf from Weinlander Fitzhugh presented the 2017-18 audit. Scharf complimented the district on fiscal management, oversight, and business office procedures and protocols.
Board President Dr. Katherine Ellison said, "We have and will continue to strive to be fiscally responsible while offering an effective and fun learning environment. Our financial position this year is proof of that hard work."
The Board of Education has consistently adopted conservative budgets, and management has worked in connection with staff to maintain a focus on students to provide the best educational experience. We have increased learning opportunities with things like the addition of elementary music, the addition of K-8 STEAM programming, 1:1 technology, K-12 Robotics, expanding electives, aligning curriculum and purchasing new materials for Mathematics K-12 and English Language Arts K-8 and continued development of programs like early childhood and early middle college.
Superintendent Killingbeck said, "We have a great group of employees that have worked together to keep the district mission and vision: Innovate, Collaborate, Educate, A Community of Learners. The main focus is our mindset of "Kids First," that has helped the district move toward fiscal health as many families have selected Hemlock Public School District as a destination over the last few years. This is truly a team effort."
K-12 school budgets in Michigan are two-fold, first operational budget, which is funded through per-pupil allowance and primarily to be used on day-to-day operations of the school district. Second, dollars generated through millages from bonds or sinking funds that help with facility development and capital improvements.
The school district has continually made great strides over the last several years with managing the operational budget, but there are still facility needs throughout the district, for example, things like boilers at the elementary, windows at the high school, security enhancements and technology K-12, and buses that the operational budget just is not big enough to address.
Over the last half dozen years, Hemlock Public School District has seen the most stable enrollment in nearly 40 years, made great strides to improve student achievement and learning opportunities. The district has demonstrated solid fiscal management results in a healthy financial climate that provides staff with opportunities for wage increases and has allowed for the retention and recruitment of quality staff.