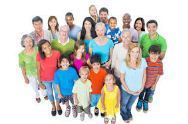 Community Education
Kelly Phillion
Monday, October 01, 2018
Hemlock Public School District is committed to our mission and vision as an organization. The district's mission and vision are simple: Innovate, Collaborate, Educate, A Community of Learners!
The district is committed to serving the community and is working to expand our summer recreation program into the school year with community education.
Karen Kienitz, who has served as the summer recreation director for the last three years is spearheading this effort. She is currently planning the Senior Citizen's Community Thanksgiving Dinner and has some other wonderful ideas intended for the student's and families within our community.
Superintendent Don Killingbeck said, "We are excited to be expanding opportunities and programming into the school year with programs that will fulfill us better serve our community."
Director Kienitz noted, "The community education program will include activities for everyone-students and adults. If you are looking to take up a new hobby or learn a new skill, be sure to check out our events and activities!"
If you would like to teach a community education course this school year, please contact Karen at Kienitz@hemlockps.com