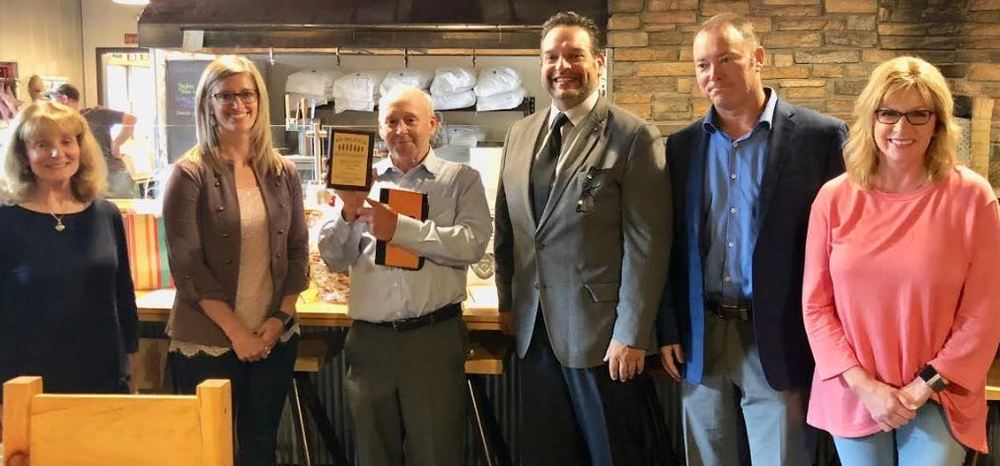 Hemlock Business Association Organization of the Year
D. Killingbeck/Kelly Phillion
Monday, September 17, 2018
Hemlock Business Association has honored the Hemlock Public School District as the 2018 Organization of the Year Award. Hemlock Public School District was recognized due to their significant contribution and community service.
Board President Dr. Katherine Ellison said, "Hemlock schools are honored to have been chosen for this award. It is suggestive of our place at the center of the community."
The Hemlock Business Association honored the Hemlock Public School District at their annual Fall Harvest Dinner at Maple Grille, on Monday, September 10th at 6 p.m. where HBA President David Early presented a plaque to board of education members and Superintendent Killingbeck.
Superintendent Don Killingbeck noted, "We are humbled by the honor and will continue to engage the community and work to serve our students and stakeholders best."