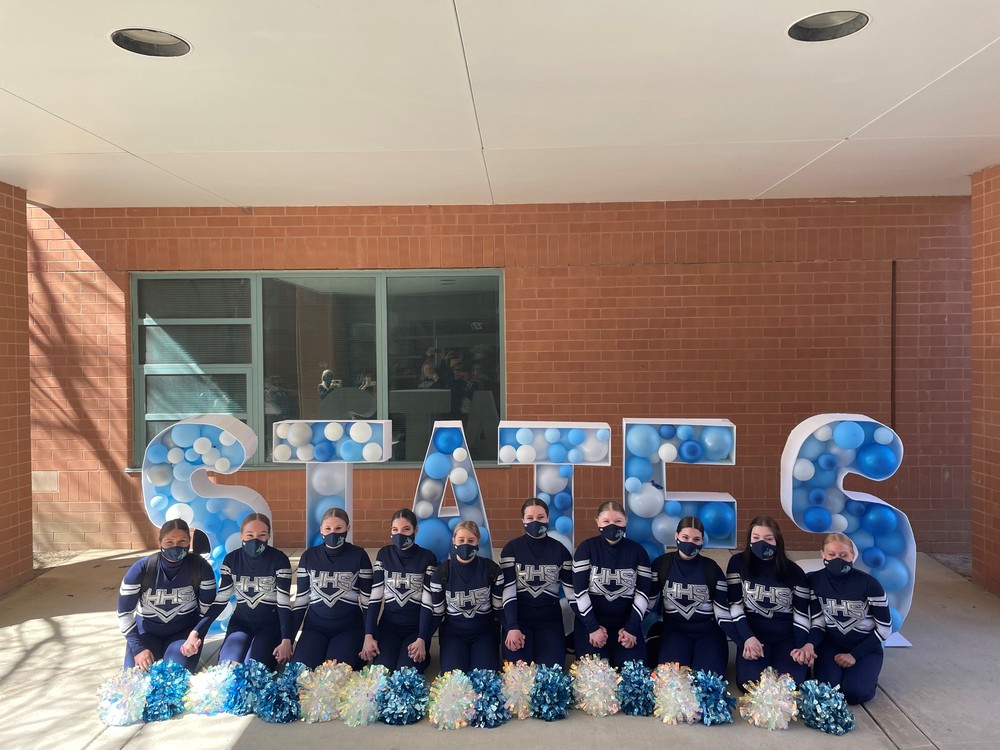 Hemlock's Varsity Pom Team 4 x State Champs
District
Wednesday, March 24, 2021
Congratulations to Hemlock High School's Pompon Team who are the 2021 State Pompon Champions for the fourth year in a row.
Hemlock's pompon team performed this past weekend in the state's competition in South Lyons, after last weekend stepping up to win the 2021 MAPP Virtual Championship.
Pompon parent and teacher Aimee Fromholz shared, "This year has been a challenge, but these girls have worked extremely hard and are truly dedicated. We are all so proud of them."
Superintendent Don Killingbeck noted, "Things like being 4 times in a row State Champion do not happen on accident. These young ladies and their coaches have worked hard and have demonstrated a commitment to excellence that is unparalleled. I applaud and congratulate the team, coaches, and families for all their hard work being recognized."
"These girls have worked hard for this opportunity to not only win this state title but winning 4 in a row is an amazing feat. Our seniors have only known Championships. Their legacy of hard work and dedication will continue in the program," shared Keith Green, Hemlock High School Principal.
For more information about this, check out https://www.pompon.com/