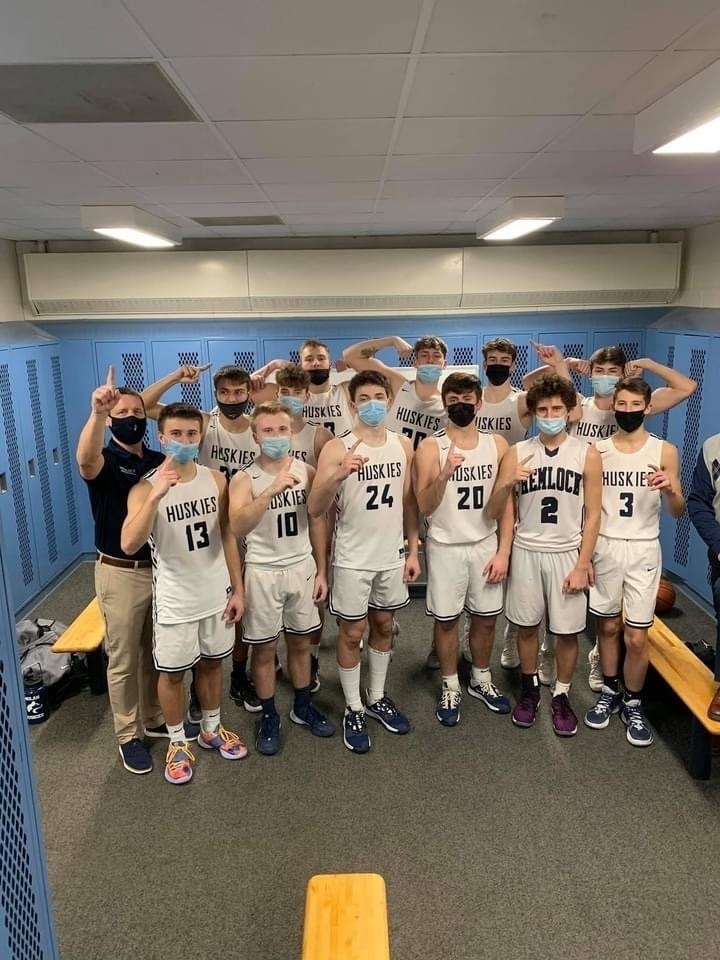 Hemlock Varsity Boys' Basketball Goes Undefeated
District
Tuesday, March 23, 2021
In a year of a pandemic and the uncertainties of the high school winter sports season, Hemlock's Varsity Basketball Team rose above. The team was able to play, and not only play but go undefeated in their regular season 15-0.
Coach Bauer shared, "Not since 1973-74 has Hemlock had an undefeated season. I couldn't be prouder of this team. Keep dreaming boys!"
Principal Green stated, "This team has had some monumental moments this year. Coach Bauer had marked his 300th win, Senior Nolan Finkbeiner had his 1,000-point shot, and now for this team to go undefeated is just another moment these huskie gentlemen will savor."
Hemlock starts the first round of district play, Tuesday, March 23, at 7:00 pm on their home court against Michigan Lutheran Seminary.