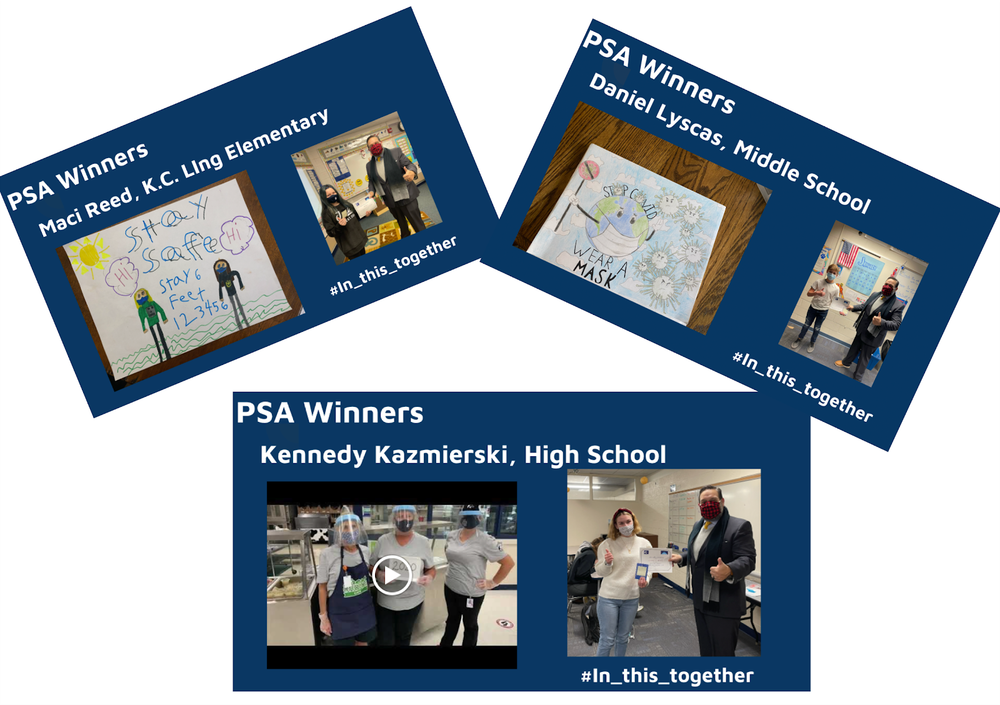 Focusing on the 3 W's
District
Friday, January 22, 2021
Hemlock Public Schools is very supportive of students and their development in the fine arts. We have many talented Huskies, and we gave them an important task and invited them to participate in a Public Service Announcement (PSA) contest related to the 3 W's. What are the 3 W's?
Wash Your Hands
Watch Your Distance
Wear Your Mask
When asked about the little Huskies, Principal Gensch shared, "We continue to be amazed by the tenacity of our students. They have learned to adapt to our current way of functioning as a school family. We couldn't be prouder to be able to provide tailored instruction to Huskie families."
High School Principal Green said, "I am always so impressed with the talent of our Hemlock students. Getting the students engaged in educating their peers about their responsibilities to prevent the spread of a pandemic is inspiring."
The pride runs strong in Hemlock among our students and staff. We are thankful every day that our hard work has paid off to keep everyone safe. Most importantly, always remember the 3 W's.
The contest winners were as follows:
Elementary, 2nd-grade, Maci Reed
Middle School, 7th-grade, Daniel Lyscas
High School, Senior Kennedy Kazmierski
Please join Hemlock Public School District as we celebrate our PSA contest winners and their inspirational work to help keep us all safe from COVID-19.