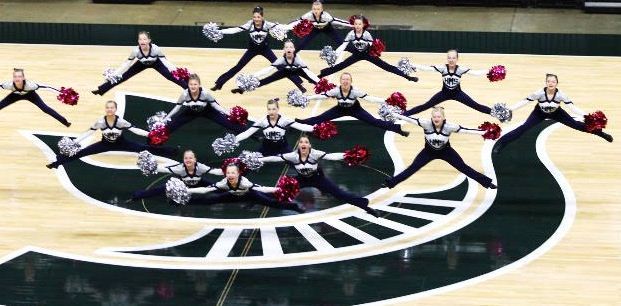 Pompon State Champs
George Herrington/Kelly Phillion
Monday, February 05, 2018
On Sunday, February 4, 2018, Hemlock High School and Hemlock Middle School performed at Michigan State's Breslin Student Events Center in the Mid-American Pompon State Championship. The high school team brought home a 1st place victory, and the middle school placed 2nd in their division.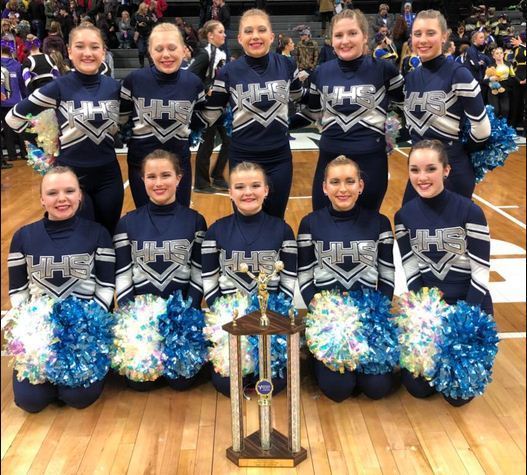 This is a first time in Hemlock Public School history our pompon team was awarded a State Championship.
Coach Lamont said, "The girls have poured their hearts into this sport. They are so talented and dedicated. They deserved this first place title. Coach Mariah Curtiss and I are so proud of them and happy that all of their hard work has paid off."
Coach Fromholz noted, "I am so proud of both teams. They've both worked so hard and their hard work showed this weekend! They make me proud to be their coach!"
"Hemlock is proud of these hard working-dedicated girls and their coaches," shared Athletic Director Herrington.