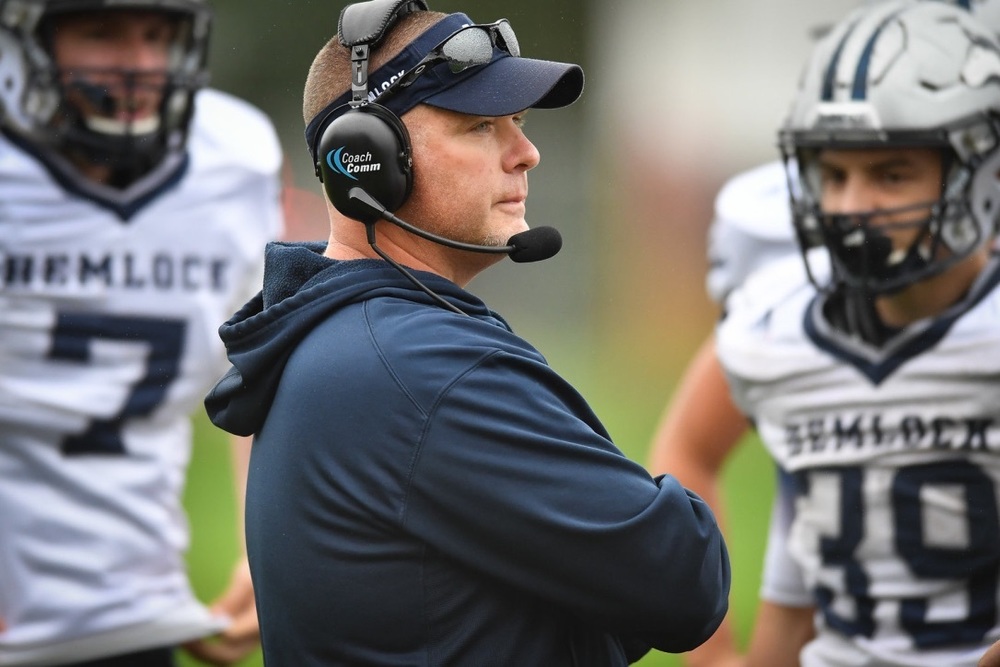 Regional Coach of the Year
District
Tuesday, December 01, 2020
Hemlock Public School District honors the recognition of Coach Adam Clark in being selected as one of the head football coaches for our region.
Coach Clark shared, "I'm honored. We had incredible kids to coach, from amazingly supportive parents. I'd happily trade this distinction for the District Championship, but as far as awards go, there is nothing better than to receive recognition from your coaching peers. I view this as a Hemlock Football Coaching Staff award. I'm surrounded by great men that work hard at football, are outstanding role models, and are the ultimate examples of TEAM. Any award of mine is theirs too."
Hemlock's varsity football finished with an undefeated regular season and ended their season in the district final.
"The coaching staff worked tirelessly behind the scene to create a game plan that suited the strength of our squad. Thank you to Coach Clark and his staff, and their families for working so hard outside of Friday nights to have the team prepared to be successful," said Principal Green.