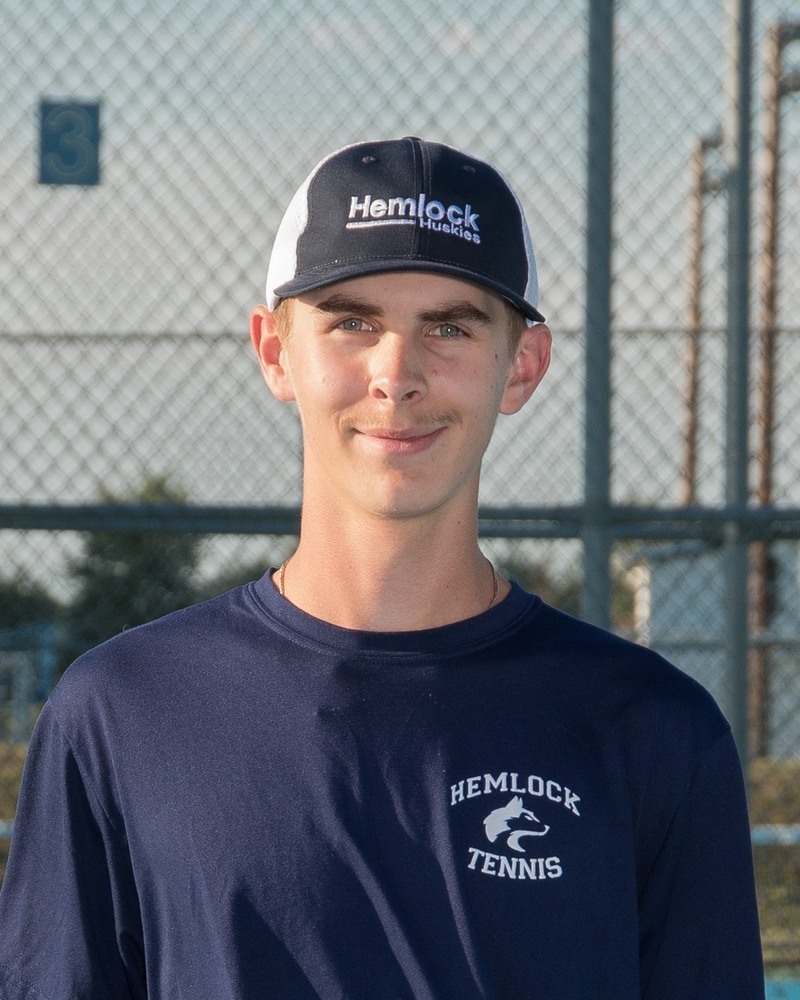 When Perfection Isn't Enough
District
Monday, November 09, 2020
It is without a doubt that everyone agrees that 2020 has been less than normal. Normally, we have 100% of our student body attending school face-to-face, normally, we have larger crowds cheering on our student-athletes, normally, an athlete that finishes the season with a perfect season can expect some post-season play.
"Max has worked hard over these 4-years to develop into the player he has become. As a senior, Max has had a historic-season going undefeated and beat all of his opponents in 2 sets. Unfortunately, Max was not allowed to participate in the State Tournament due to this epidemic," shared Keith Green Hemlock Principal and Athletic Director.
With an abundance of caution and extra efforts to keep everyone safe MHSAA 2020 Tennis Tournament definitely was not normal. Hemlock High School's undefeated senior player, Max Hauffe would have been competing, instead found himself sitting out of MHSAA State Tournament.
Tennis parent, Sarah Kreuger said, "It has been amazing to watch Max grow as a player and a leader on and off the court these last couple of years."
The MHSAA State Tournament ranked players by their strength of schedule and although Hauffe was clearly the best #1 singles player in our region, beating the likes of Midland, Bay City, and other formidable players, his strength of schedule, as determined by the MHSAA, was not strong enough to place him in the top 8 in the State of Michigan to move him forward.
Superintendent Don Killingbeck said, "It is a tough situation to handle when your performance on the court is perfect, and it is deemed as not enough. It has been an exciting four years watching Max grow and outplay his opponents, but probably more impressive is his character and humility."