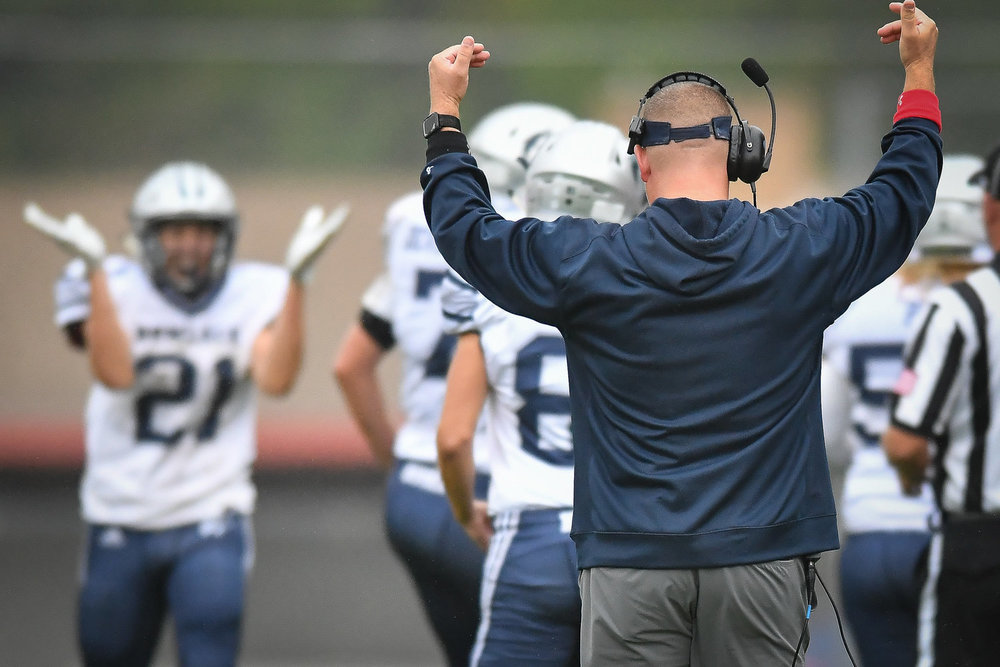 Hemlock Football Team Reaches Historic Level
District
Monday, November 02, 2020
Hemlock High School's football team has reached a historic benchmark with an undefeated regular season. This feat has not been accomplished by the Huskie Pack, under the Friday night lights, since 1974.
Like with anything else that happens in 2020, there are some fair and unfair comparisons and questions that will get asked. The bottom line this team has worked extremely hard on and off the field and has faced a tough schedule to accomplish a final regular-season record of 6-0.
Coach Clark shared, "These young men are special. Not everything has been squeaky clean for us. Adversity has had to be conquered. As a result, we keep improving. I don't like making comparisons to other great Hemlock teams or making wild claims and creating what-if scenarios. This team has already earned a special spot in the hierarchy of Hemlock Football. I don't think we're finished with that story quite yet."
The Huskie Pack faced the Vassar Vulcans in the first round MHSAA State Playoffs on Friday night, October 30th, and defeated Vassar 48-0.
Their next game will be at home against Bad Axe on Saturday, November 7th at 1:00 pm. Tickets may be purchased soon via GoFan online.
Superintendent Killingbeck said, "This season, like with all good things did not happen by chance or luck. These student-athletes have been working toward competing at the highest levels since before high school. Our coaches have been working overtime to prepare for this season, watching film, organizing plans, and so much more."