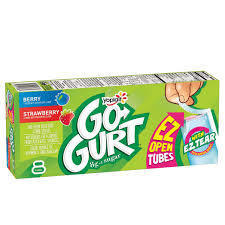 GoGurtgate 2020
District
Wednesday, October 07, 2020
October 7, 2020
Who knew that GoGurt could create such passion?
On behalf of our dining services, we regret and apologize for our menu option at our elementary today. Our goal is to provide the best options within the criteria and guidelines required.
Today, with our GoGurt meal we met the second part of meeting requirements but failed to provide the best option that parents would like for their children.
No excuses, but frankly we are struggling to create options with our new normal. Trust me, we would much rather be firing up our woks and cooking Mongolian BBQ like we did last fall at our High School.
We appreciate your patience, understanding, and patronage of dining services.
Sincerely,
Chris Tomasek
(989)642-4700 or tomasek@hemlockps.com