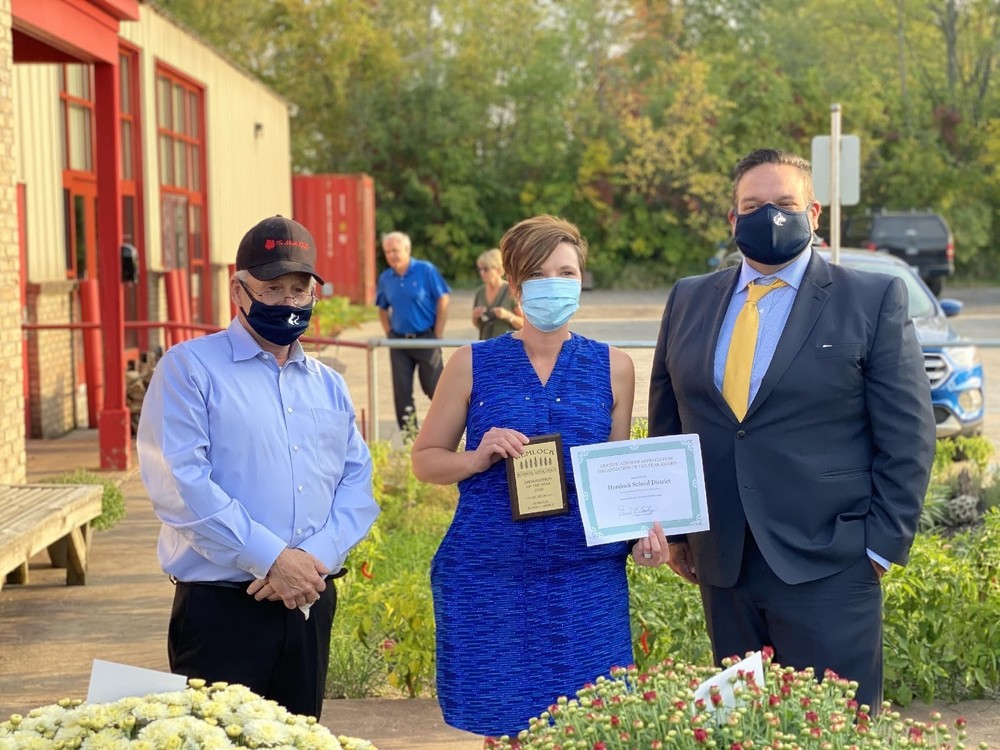 HBA Organization of the Year
District
Thursday, October 01, 2020
Hemlock Business Association has selected Hemlock Public School District/Hemlock High School as the 2020 Organization of the Year.
Board President Dr. Katherine Ellison said, "We are honored to receive the award for the Organization of the Year from the HBA. Hemlock Public Schools continues to give back to the community and strives to make Hemlock a desirable community for families and businesses."
The Hemlock Business Association presented Board President Dr. Katherine Ellison and Superintendent Dr. Donald Killingbeck with the award at their annual Fall Harvest Dinner at The Maple Grille on Wednesday, September 23rd, with HBA President Dave Early presiding over the outdoor ceremony.
President Dave Early noted the Hemlock STEM Center and the High School serving as a shelter during the floods this past spring as being a vast impact for this honor.
Superintendent Don Killingbeck said, "We are blessed with an outstanding team here at Hemlock Public School District and lots of great things happening here to be thankful about."