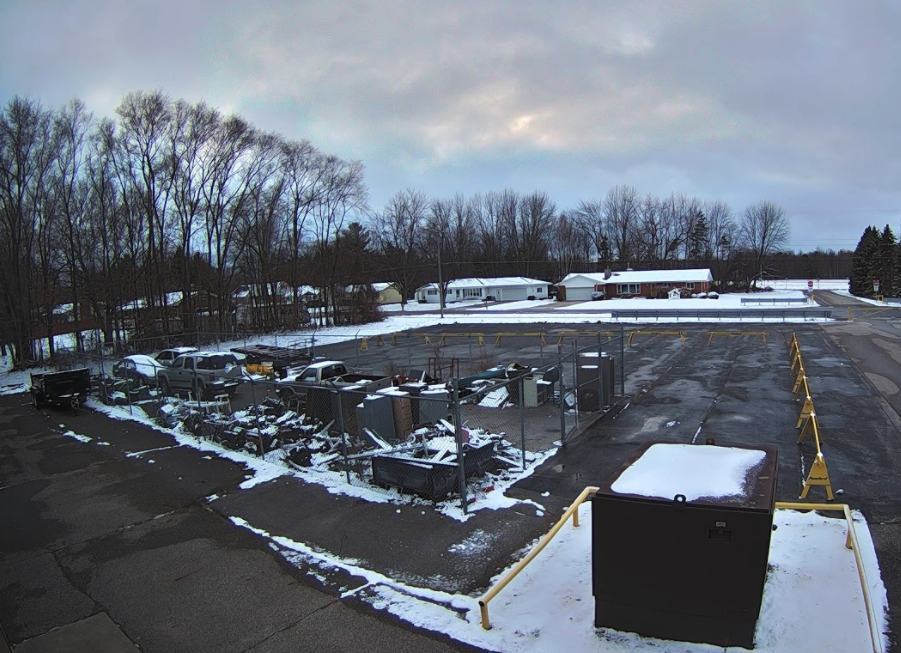 Show Me the Baby!
District
Tuesday, September 01, 2020
Hemlock, MI- In a Twitter fast-food world, we so often just want to see the end results and forget about the process and hard work and the journey to get there. Over two years ago, STEM Champion Tom Lockwood had a vision. A dream to change the landscape of robotics and opportunities in Western Saginaw County for area FIRST robotics teams. Lockwood from a generation that grew up on sayings like, "there is no escalator to success just stairs" or "there is no such thing as a free lunch" knew that this project would be a major undertaking.
Lockwood & Co. worked to create a common vision and understanding amongst area FIRST Robotics teams and school districts, and then he went to work. To be exact, his first round of grants was over 1.2 million dollars in requests from various foundations and donors. Not many were instantly eager to write checks with the six zeros needed to make funding headway. Lockwood, not one to be easily deterred sought out a grant expert and received some additional training and support. The extra training, the extra effort paid off and he started to see the fruits of all his labor.
What was once just a vision, a pipe dream is now a reality and a lesson for us all to learn from. Ask not, want not, and first "no" is an opportunity to get better! Superintendent Don Killingbeck noted how appreciative he is of Lockwood and his vision to improve access to world-class equipment, facilities, and more importantly teamwork amongst area schools.
Some people have asked about our hashtags, like #Noapologiesforgettingitdone_Karen, which the name has been changed to "Karen" to protect the "not so innocent" people who fear the success of Lockwood, Hemlock in general, and would rather see everyone just sit idle and not work to improve the educational opportunities in our area.
For more information about the Hemlock STEM Center, click here.