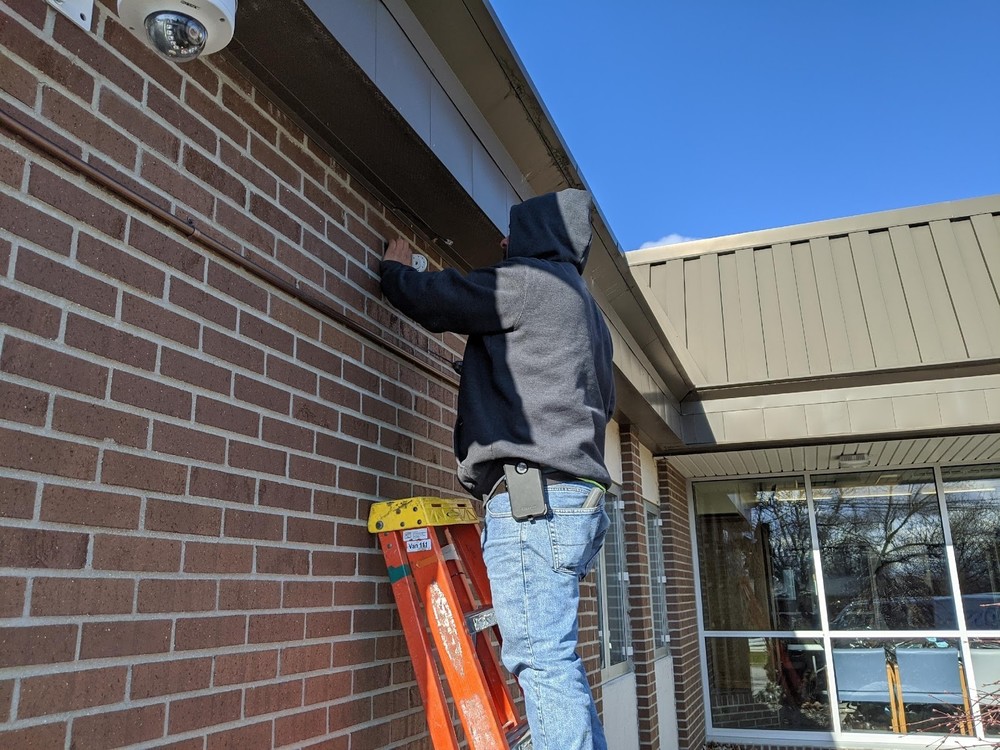 Outdoor WiFi Illustrates HPSD Vision
District
Wednesday, May 13, 2020
HEMLOCK, MI. – On what turned out to be the last day of school on March 13, every student grade 1-12 was allowed to take a Chromebook home. Their devices turned out to be the lifeline that connected students to their teachers, and the Hemlock Public School District Community.
There was great uncertainty and legitimate concerns about how the school year would continue. But rather than squabbling the administration, teachers' union, and support staff asked one question, "What's best for the students?". So, On Monday, March 16, teaching and learning continued. Yes, things were different, but teaching and learning continued. The State of Michigan did not require Continuation of Learning plans until five weeks later.
"We could have been paralyzed, but that's not part of our organizational DNA; in Hemlock we put kids first, we press forward," states Superintendent Killingbeck.
Technology Director Lockwood adds, "From a technology perspective we were ready. I can't tell you that we could see a global pandemic on the horizon and predict what effect it would have on education; but we believe in anytime, anyplace, any space education. We had the one-to-one technology in students' hands and five years of teacher and student training to use these devices in conjunction with our curriculum. We've spent five years of time, money, and energy preparing kids for the future; that investment is really paying compounded dividends now."
So, what's next? Hemlock Public School District has now added Outdoor WiFi at every school building.
Students' Chromebooks will connect automatically. Family members can connect by agreeing to the district's acceptable use policy and by entering their email address.
WiFi can be access from the High School in three locations:
North parking lot – between the gym and stand concession stand
Front parking lot
South parking lot
Hemlock Elementary School – in the east parking lot.
Hemlock Middle School – in the south parking lot.
Ling Elementary School – in the main parking lot.
The WiFi signal is really solid and will appear as "HPS_PSK2" for student devices and "HPS_Public" for others.