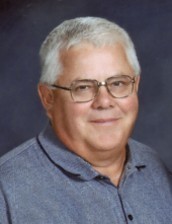 Remembering our Friend, Teacher, and Coach
District
Wednesday, April 15, 2020
During this difficult time, we at Hemlock Public School District find it hard to say goodbye to our friend, teacher, and coach. Ronald Gary Kunold, age 73, of Hemlock, passed away Monday, April 13, 2020. He was born December 17, 1946 in Mount Clemens, the son of Bernhardt (Benny) & Esther (Jennett) Kunold. He was a 1965 graduate of Mount Clemens High School. He received his Bachelor's Degree from Michigan State University in 1969.
He married Susan Kreger on September 2, 1967. They were happily married for 52 years. He worked for Hemlock Public Schools for 28 years. Over the years, he coached little league, youth football and basketball as well as high school golf. His passion became coaching high school tennis until he retired. He enjoyed working with students and athletes, encouraging them to reach their goals and learn life lessons through education, academics and sports. He liked attending all sports, mainly for Hemlock High School.
He was awarded special recognition as the Outstanding Elementary School Teacher, Regional Coach of the Year in Boys and Girls Tennis, State Tennis Coach of the Year. Later being named to the Tennis Coach's Hall of Fame.
He especially loved being with his family. He was proud of his children's academic and athletic accomplishments. In his later years, he became a proud grandpa who attended as many of his grandchildren's activities as he could. He also enjoyed family gatherings and reunions.
Besides his wife, Sue, he is survived by his daughter Elizabeth Vanover of Dexter, his son Aaron Kunold of East Lansing, grandchildren Collin and Claudia Vanover, his sister Janet Wilden of Clinton Twp., Brothers-in-law Carl Kreger of Auburn, John Kreger (JoAnne) of Tucson, AZ, Sisters-in-law Carole Diener of Prior Lake, MN and Barb Bell of Saginaw, as well as many nieces and nephews. He was predeceased by his parents, in-laws Carl & Donna Kreger, brothers-in-law Gary Diener and Kim Bell, and sister-in-law Joan Kreger.
The family wants to thank their neighbors who helped them in the past few months. They also appreciate the help from the staff at HealthSource and Heartland Hospice.
A private burial will take place at Richland Township Cemetery. Those desiring may make memorial contributions to the American Diabetes Association or Heartland Hospice Services.
To plant a tree in memory of Ronald Gary Kunold, please visit our Tribute Store.