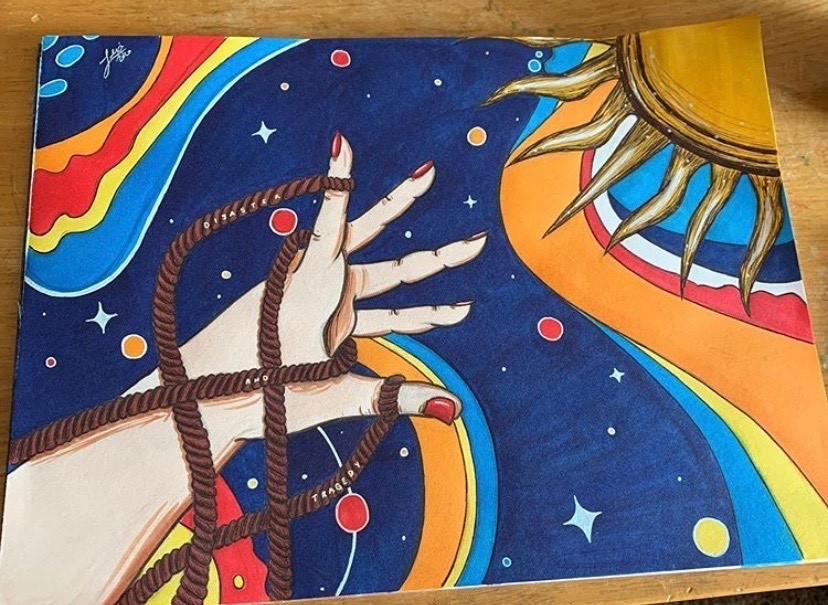 Keeping Learning Alive-Expressing Through Art
District
Tuesday, April 14, 2020
Hemlock, MI – Hemlock Public School District's high school and middle school art teacher RaeAnn Woodcock had a unique sketchbook assignment assigned to her students recently.
She asked students to show her how the pandemic of the COVID-19 shut down was affecting them personally. Students rise to the occasion with heart and soul.
Senior Alexandra (Lexi) Seidel submitted the above sketchbook assignment. It clearly shows the struggle many teens may feel.
Mrs. Woodcock shared, "It is beautifully done and I know others would enjoy seeing how our students express themselves through art in this trying time."
For more information about this or other positive happenings, contact Hemlock Public School District at (989) 642-5282 or visit us on the web at www.hemlockps.com.