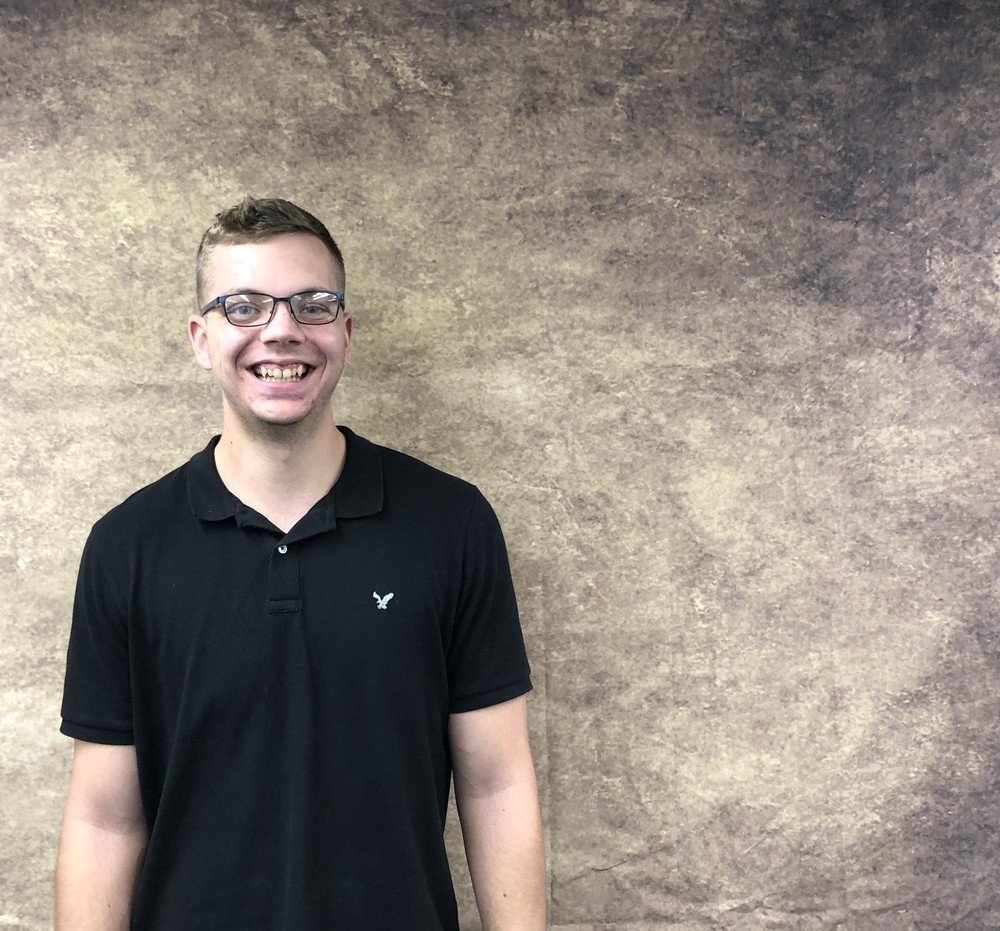 Staff Recognition Highlight
Kelly Phillion/Tom Lockwood
Tuesday, April 14, 2020
Kelly Phillion and Tom Lockwood have nominated Alex Haltom for this week's Staff Recognition Highlight.
Alex is always willing to help us all in our "technology world" and he helped all of us move our offices from school to offices at home at this crazy time effortlessly.
Haltom is a "Blue Blood" he bleeds Hemlock Huskie blue. He is a 2013 Hemlock High School graduate who started working at the school district before graduation; his work continued while a student at Saginaw Valley State University where he earned a bachelor's degree in Computer Information Systems. Upon graduation, Alex was promoted to the Assistant Technology Director for Hemlock and Merrill schools and is an important part of both school districts providing excellent technical support and a brilliant attitude. Alex is a dedicated professional who is responsible for "almost any device that plugs into the wall" including computers, Chromebooks, network switches, phone systems, surveillance cameras, WiFi networks, interactive projectors, and Audio Video gear. He also helps with technology planning and enjoys working with staff and students.
In addition to his regular duties, Alex is a programming mentor for one of the best FIRST robotics teams in the state, Team 5712, Hemlock's Gray Matter. He's had a significant, positive effect on the students and always has time to encourage and challenge the kids.
Alex says, "We encounter many new challenges every day and each is like it's own individual puzzle to solve - and who doesn't like puzzles? Working with the school tech department has been a fun and challenging environment whether it's fixing a problem in a 1st-grade classroom and receiving applause or looking at a problem in a 12th-grade classroom and being asked, "Please don't fix it!""
Superintendent Don Killingbeck noted, "Alex is a valued member of the Huskie Pack and always goes above and beyond!"