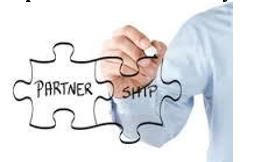 Hemlock Public School District Partnership with Delta Community College
District
Monday, April 13, 2020
Hemlock, MI - The Hemlock Public School District partnered with Delta Community College to launch Hemlock High School Early Middle College in the fall of 2014.
Principal Keith Green said, "This program allows students to experience college rigor and courses without losing the traditional high school experience."
Hemlock has 55 students attend courses taught by college professors either face-to-face or online during their junior and senior year and attend the college campus in their 5th year.
Dean of Students Kyle Boros said, "This is a wonderful opportunity for students to obtain substantial college credit at no out of pocket cost to them or their family."
The Hemlock High School Early Middle College has serviced over 100 students and awarded over 2,600 college credits at no cost to parents and students.
In a day an age with rising post-secondary costs, this program offers students to get a jump start on their college education and life without incurring the burden of student loan debt.
Superintendent Don Killingbeck, said, "We are fortunate to have such an amazing opportunity that benefits our students and families."
For more information about this or other positive happenings, contact Hemlock Public School District at (989) 642-5282 or visit us on the web at www.hemlockps.com.