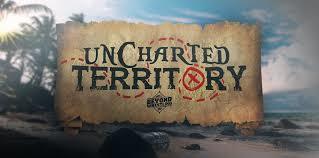 Un-Charted Territory
District
Friday, March 20, 2020
Hemlock, MI – Assurance is in low quantities these days as we navigate through the wake of Governor Whitmer's executive order to shutdown schools late in the evening on Thursday, March 12, 2020.

Like many schools, we were not fully prepared for every aspect and are still working through the wake that has been created by COVID-19.

When it comes to taking care of students and families the absolute best we possibly can, everyone has done an amazing job mobilizing e-learning, offering food services through this difficult time, and continuing to provide as much normalcy as possible during abnormal times.
Many heard Governor Whitmer's press conference late last Thursday evening, either live or replayed on the news over and over the next day. The address was simple, swift, and called for a mandatory shutdown effective Monday, March 16, 2020 until Sunday, April 5, 2020, but somewhere between mandate and hope, the school district has very little assurance at this time.

Currently, our teachers are working online to support students, which our bargaining agreement with Hemlock Federation of Teachers allows and has a provision for this work to be done.
However, with no guarantees that the district will not have to make up these days, many of our support staff (bus drivers, paras, and a few others) are not in the same situation; our bargaining agreement only provides payment for 2 "Act of God Days" and we already have had 3 with snow days. Furthermore, according to legal counsel, state statute prohibits prepay for services not rendered. We also have contracted staff through PCMI, like childcare, which is a service-for-a-fee program and is currently shut down and not generating wages for workers.

On Monday, we provided hourly staff the voluntary option to work and receive their hours and pay while Support Staff Union President Walton worked with Superintendent Killingbeck on a solution to ensure support staff are able to get paid. We have been fortunate to address this matter in the short-term with our Support Staff Union via a memo of understanding that allows non-essential staff to use their sick leave (PTO) during this crisis until our scheduled Spring Break.

At this time it is vital that you reach out to our representatives at the Capitol in Lansing and let them know we need more assurances, guidance, loosening of regulations, forgiveness of these days, and funding to support both our instructional and support staff at this time.

R - Rep. Rodney Wakeman via Email or call him at (517) 373-0837
R - Rep. Ben Frederick via Email or call him at 517-373-0841
R - Senator Ken Horn via Email or call him at (517) 373-1760