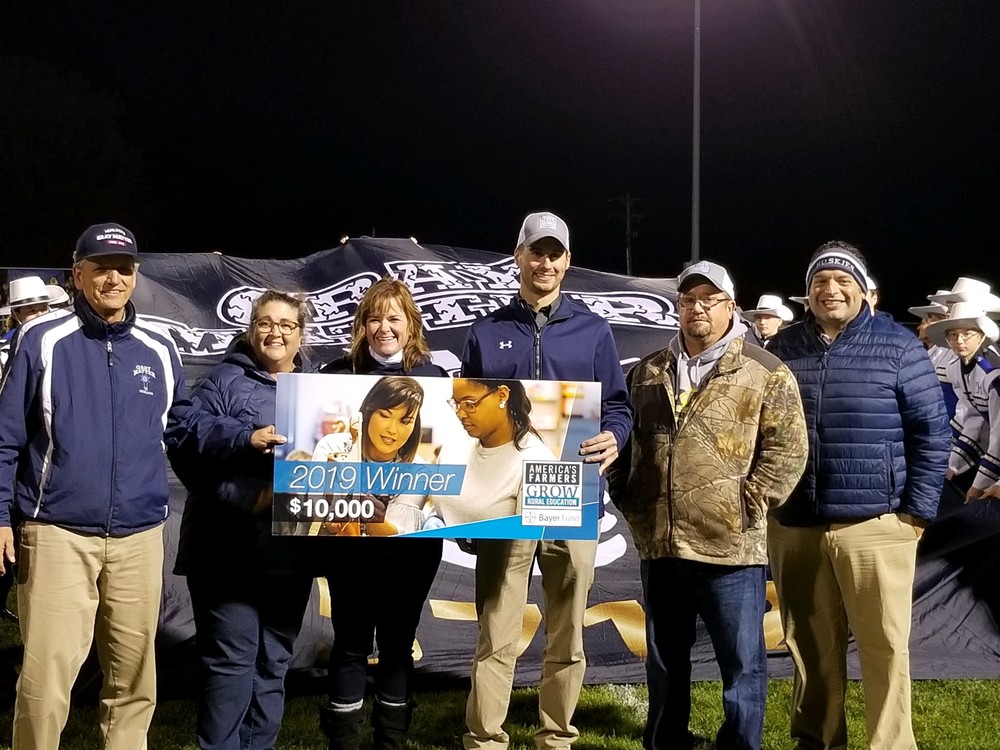 Bayer Foundation Donates to Hemlock's STEM Program
District
Wednesday, October 09, 2019
Hemlock Public School District recently received a grant from the Bayer Foundation for the amount of $10,000. The award was presented to the Hemlock High School Robotics Team, Gray Matter #5712 during a Friday night football game at Wallace Field.
Superintendent Don Killingbeck said, "We are so fortunate to have friends that support student learning and achievement. Hemlock Public School District's STEM initiative is ambitious and focused on preparing students for their future, not our past."
The district continues to chip away with grants and foundation support for our Western Saginaw County STEM Center.
Robotics Mentor and Technology Director, Tom Lockwood, said, "Our students will face an incredibly competitive employment environment as they enter the workforce. Science, Technology, Engineering, and Math skills are important to every student. Providing exciting, world-class opportunities towards completing our vision is made possible by our partners like the Bayer Foundation."