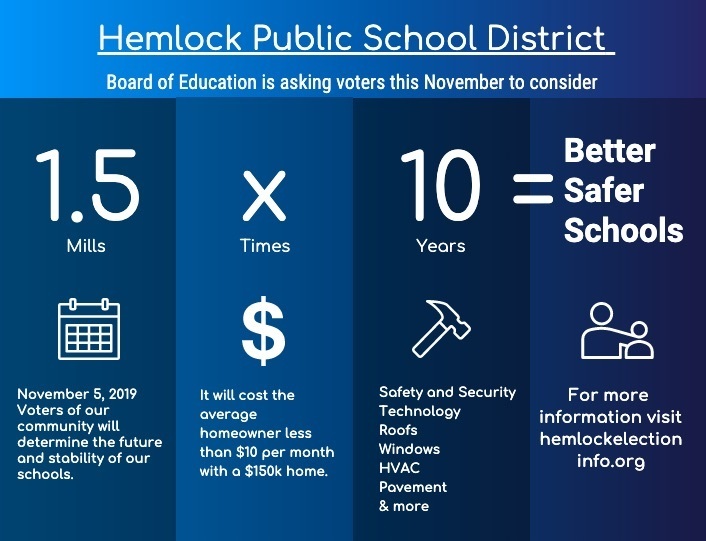 Help Our Kids Win the Race! Better, Safer, Schools ...
District
Monday, October 07, 2019
Hello again parents and community friends!
The decision by our community on November 5th, about our Sinking Fund Proposal is of great importance to the future of HPSD and the students we serve.

This will be a message I'll say many times over the next 30 days.

If approved, a Sinking Fund will provide us with a stable and dedicated source of funding replacing our 60 year-old windows, 20 year-old roofs, and the other major repairs much needed in our aging facilities.

As with many of the school districts in our area that already have Sinking Funds, our students would benefit because we could respond to our looming "life cycle" facility repairs and replacements without diverting dollars intended for instruction.

A Sinking Fund would strengthen what we're already doing to "Help Our Kids Win the Race" and the link to all of the information about it is below.

I've got to tell you, I couldn't be more proud of the quality of the teaching and learning occurring in our schools.

Every day I see how our talented teachers, principals, and support staff are effectively preparing every HPSD student for the demands of our dynamic and ever-changing world.

When you consider that nearly half of the Fortune 500 companies twenty years ago are no longer in business today, it's a reminder about just how turbulent and competitive our world is!

I'm glad the Hemlock School family and community are made up of people who care deeply about our students' future.

Here are three more mini-stories from our schools that affirm this.
Amazon? Target? Meijer? Forget about 'em!
I'm Lori Gensch, the principal at our ECC & Hemlock Elem.and K.C. Ling (for grades 1-4). Our Student Council Store is now open for business. Take a peek. Click here for the Full Story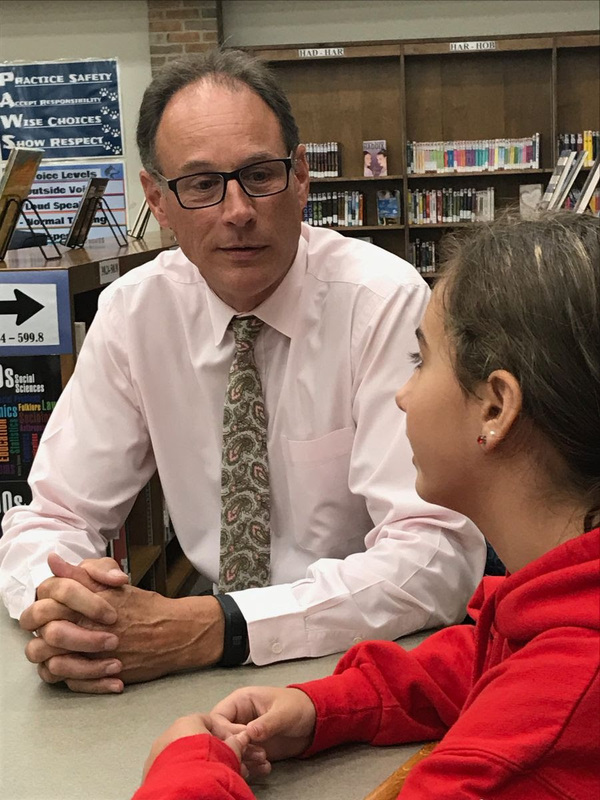 The right approach to tech use in our school!
I'm Terry Keyser, the principal at Hemlock Middle School. Our goal is to prepare our students for future success in their chosen college and career paths. Technology supports the expertise of our teachers. See how. Click here for the Full Story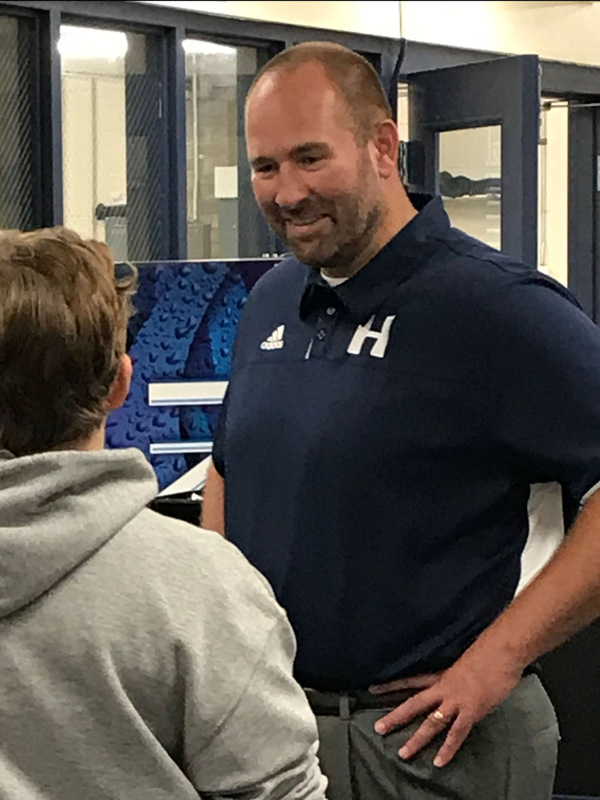 At HHS, there's a huge data wall that supports dreams!
I'm Keith Green, principal at Hemlock High School. You might not think a data wall can help students reach their future dreams, but it does! I hope you'll check out how the posting of SAT test numbers are paying dividends. Click here for the Full Story

As promised earlier, here is the link to all of our election related info:
www.HemlockElectionInfo.org

And please don't forget – our principals are hosting three 45-minute "Help Our Kids Win the Race" Info Meetings.
• Middle School – Wed., Oct. 16th at 6 pm
focus: Classroom of the Future
• High School – Tues., Oct. 22nd at 6 pm
focus: Extending Academic Rigor
• K.C. Ling – Wed., Oct. 23rd at 6 pm
focus: Encouraging Better Citizenship

As always, feel free to contact me if I can provide additional
information for you about the November 5th election.

Thanks for your time and consideration!

Don Killingbeck, Superintendent
email: killingbeck@hemlockps.com
ph: (989) 642-5282