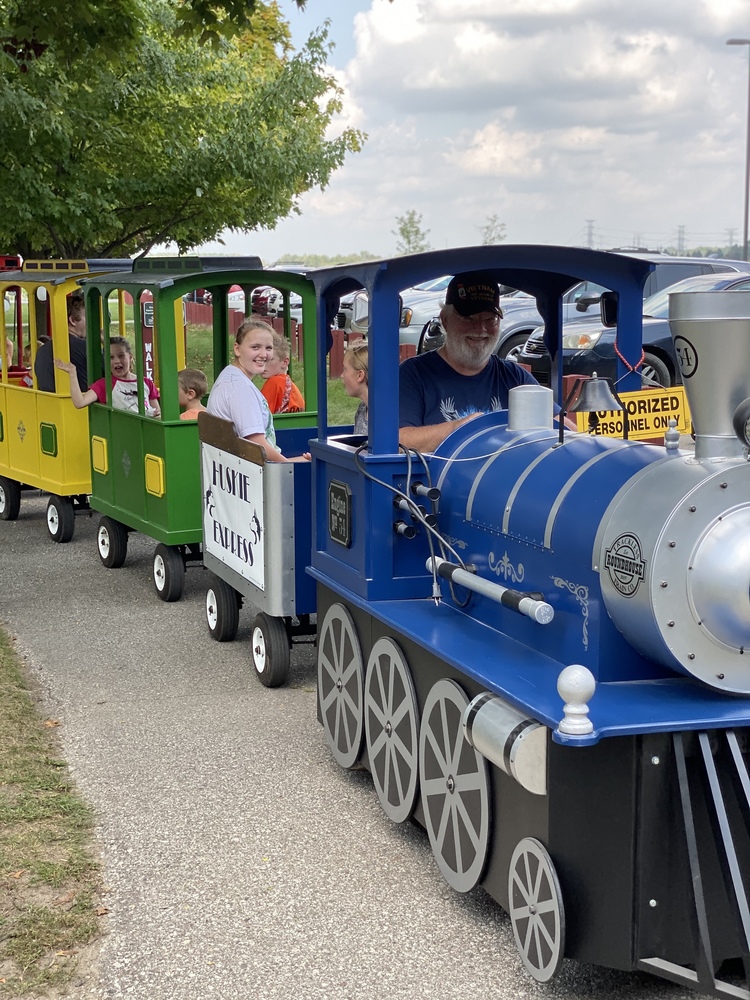 All Aboard the Huskie Express
Diane Mulvaney/Kelly Phillion
Monday, September 23, 2019
Hemlock's Students Leading Students and Advisor, Mrs. Mulvaney, conducted The Huskie Express with train rides at Hemlock's Sawdust Days this past weekend.
The Huskie Express traveled the walking track 23 times with a full pack of Huskies aboard. Everyone involved had a great time.
Donations were collected and will be going towards Hemlock High School's Memorial Garden and Toy's for Tot's.
Mrs. Mulvaney shared, "I want to thank the Sawdust Days Committee and Hemlock's park staff for their great support. The students and the community sure enjoyed this extra highlight!"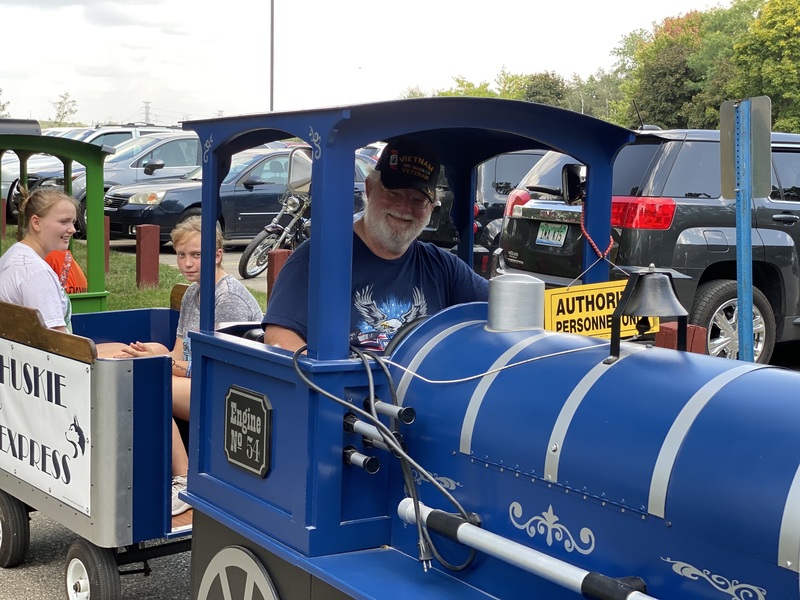 For more information about this or other positive happenings, contact Hemlock Public School District at (989) 642-5282 or visit us on the web at www.hemlockps.com.