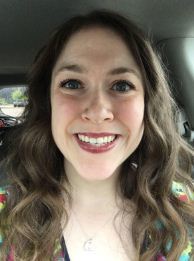 Staff Recognition Highlight
Don Killingbeck/Kelly Phillion
Monday, August 26, 2019
Don Killingbeck has nominated Anna Wamack as our Staff Recognition Highlight this week.
This past spring, Anna joined the Huskie Pack as Director of Business Operations and Human Resources at our 200 Wilson Street location. She came to us with a wealth of experience having worked in school finance at an ISD and a public charter school.
Superintendent Don Killingbeck, noted that Hemlock Public School District is fortunate to have Anna as part of the pack, she is bright, detail focused, and very efficient.
Mrs. Wamack is a leader in education pursuing her Chief Financial Officer and Human Resource Specialist certificate through the Michigan School Business Officials. Prior to these studies she graduated from Northwood University and H.H. Dow High.
In her personal time, Anna enjoys time with her family, her husband Dave and 1.5-year-old son named Matthew.
She also is a member of Great Lakes Bay Animal Society and serves as their President as well as advising a chapter of Alpha Sigma Alpha sorority at Central Michigan University.
Debbie Smith, who works alongside Anna in the business depart said, "Anna is very knowledgeable and a joy to work with."